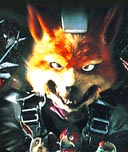 "In the distant Lylat star system, imagine yourself at the controls of a futuristic, heavily-armed space fighter--Arwing" StarFox by Nintendo, 1993

---

Welcome! This site is devoted to all things relating to the StarFox video game series, particularly the original Super NES games.
This is the NOFRAMES version of F.J. McCloud's Star Fox Page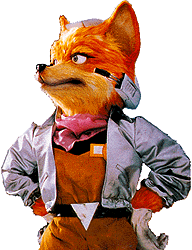 Site Features
---
StarFox, StarFox 2, StarFox 64, StarFox Adventures and all characters, images, and likenesses thereof are owned and copyrighted by Nintendo. Trademark and copyright 1993, 1997 Nintendo of America, Inc. All rights reserved by Nintendo of America, Inc.

This is a fan site only and is not supported or endorsed in any way by Nintendo of America, Inc. (NOA), its affiliates, subsidiaries, or parent corporation.